East Coast Working Dog's Philosophy is
Passion and Dedication leads to performance, performance leads to success!
Our Team
Ben Andujar

As a Member of "American Working Dog Assocation", Ben has been working with Service Animals in both the private market and with different police departments for several years now. He is also a Humane Investigator with the Nassau County SPCA.
Mario Bardouille

Our protection dog trainer. Having worked in the schutzhund world for many years, Mario is a nationally ranked Helper. He has taken his skills and adapt them to the world of personal protection.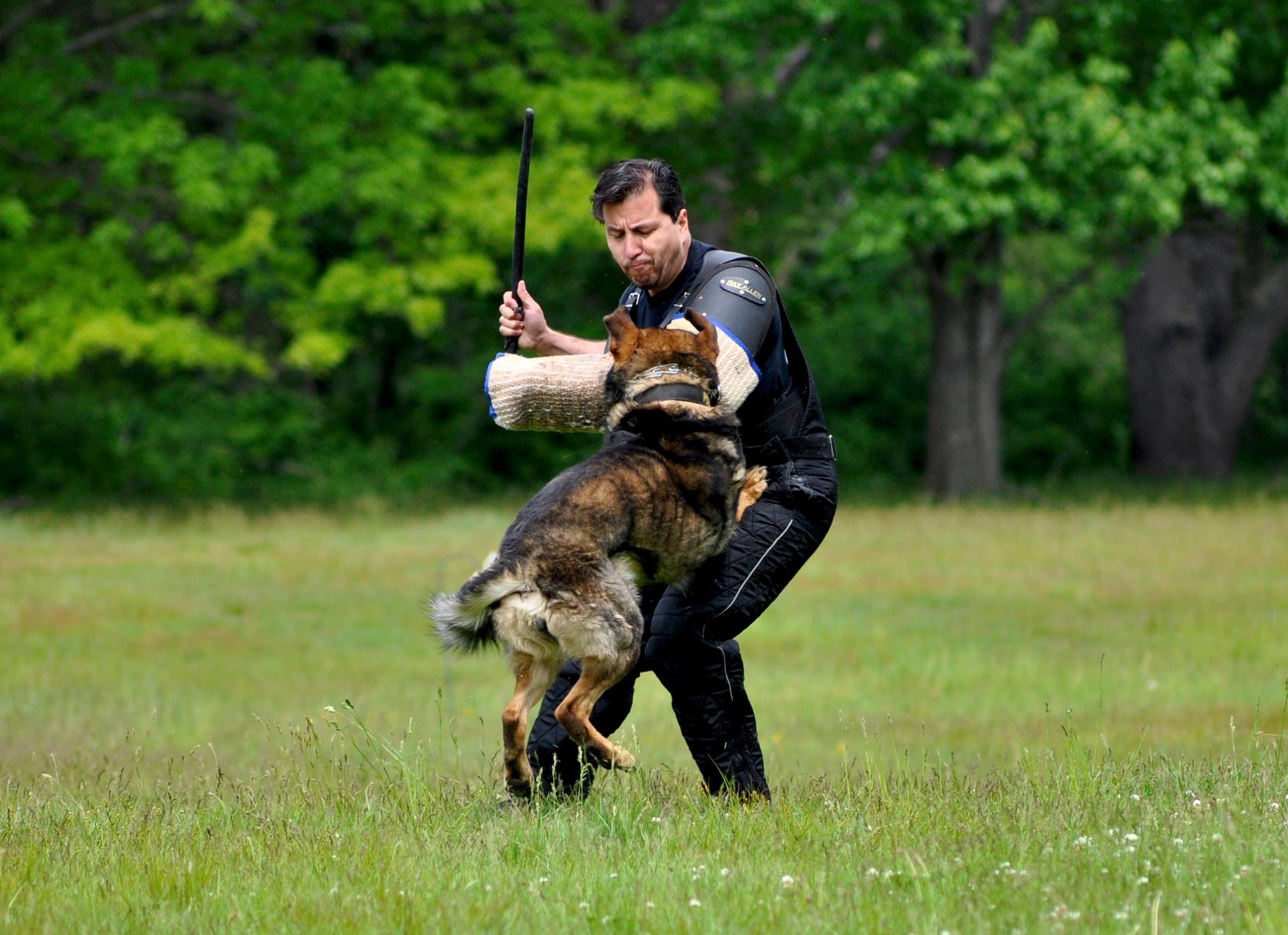 ECWD Testimonials
Read What Our Clients Are Saying About Est Coast Working Dogs!
City of Saint Marys Police Department - - Read More
Our german shepherd puppy, Klaus, was fourteen months old at the time and became quite unruly, stealing food out of our hands, jumping on top of kitchen counters, and the final straw, pulling my disabled husband, Don, down when walking him outside.
- HEIDI & DONALD P. - East Norwich - Read More
Thank you for taking a chance.
- Burpee - Read More
The Ogdensburg Police Department started its first K9 program in 2014. We lacked trainers in the area, the department looked in many locations within the state to provide quality training for both police dogs and the handler. Ben Andujar of East Coast Working Dogs assisted with the durg detection training...
- Ogdensburg Police Department - Mark P. - Read More
Our Services
Our quality standards apply also in terms of service, technical expertise and advice. Our dedicated employees are happy to assist you with know-how and experience in your daily business.
Personal & Execitive Protection
Level 1 - Alert Dogs
The Alert dog's main purpose is as a deterrent, which is usually enough for most situations. The Alert dog is trained to show an aggressive display on command. This dog will lunge, show teeth, and bark aggressively at the end of the leash towards any aggressor who tries to approach once his "Alert" command is given. Weapons, yelling, or other forms of intimidation will not cause this dog to back down. Although this dog will most likely bite if an aggressor physically challenged the dog, the Alert dog is not specifically trained how to most effectively fight the aggressor as the higher level dogs. TOP
Level 2 - Protection Dogs
The Protection dog will show the same aggressive display as the Alert dog on command. This dog has also been trained how to most effectively win a fight with aggressors who physically challenge him. The Protection dog has also been specifically trained to counter any attempt by an aggressor who strikes or tries to beat off the dog by biting deeper and harder or shaking the part of the body held in the mouth. The dog is trained to release his bite on command. TOP
Level 3 - Executive Personal Protection Dogs
The Executive Personal Protection Dog has all the training of the Protection dog, but has the option of being able to be released off leash to pursue and capture a fleeing person or a threat from a distance. This dog will also release its bite on command from a distance. All of the dogs trained are Stable and Social. TOP
---
Detection Dogs
Detection Dogs, Narcotic, Explosives, Human Remains, Accelerant Detection dogs are trained to detect the presence of specific substances. Some of these are, but not limited to, Marijuana, Cocaine, TNT, Commercial Dynamite, Burned Styrofoam, and human remains . These dogs are trained to find these substances in various locations such as vehicles, luggage, mail packages, cargo, residence, businesses, open and wilderness areas. Detection dogs can be trained in passive or aggressive alerts. TOP
---
Seizure & Diabetes alert Dogs
These dogs are trained to detect the subtle differences in the body that happen with a Seizure is imminent or when blood sugar levels are either too high or too low. TOP
---
Food Allergy Dogs
Since a dogs sense of smell far surpasses that of a human being, they make perfect tools for people with food allergies. A dog will be trained to detect elements of an allergen in most any form; raw, cooked, oil, butter, dust etc. as deemed necessary by the clients physicians. TOP
---
Tracking-Trailing Dogs
These dogs are trained to locate a suspected criminal or lost person. The dogs using their scenting ability to follow a track laid by the individual. These dogs are trained on many different terrains such as Open Fields, Gravel, Leaves, Creek Bed, Dirt, Concrete, Woods, Asphalt and High Grass.
TOP
---
For The Parents
With drug use being on the rise on Long Island, we at East Coast Working Dogs are hoping to set our parents at ease. Since we are not directly affiliated with any Police Department, your privacy is secure and will remain confidential. Our dogs are trained to detect Marijuana, Heroine, MDMA (AKA Ecstasy), Cocaine, and Methamphetamine. If our dogs indicate any sign of odor, our team will inform you of the location and then leave. Please contact us so we can discuss a search of your home, office or vehicle.
TOP
Photo Gallery
We believe our work speaks for itself. Browse our most recent trained dogs below.
Get Connected
The East Coast Working Dogs already takes care of our social media profiles, for everyone else who wants to get connected with us regularly, do not hesitate, we are waiting for you!
ECWD Video



K9 Baron Handler Protection Training Video


K-9 "Echo" Arson Search


K9 "Conga" doing an explosive search



View All Videos On YouTube
Our Information
1-516-644-1999
info@ecworkingdogs.com
www.EastCoastWorkingDogs.com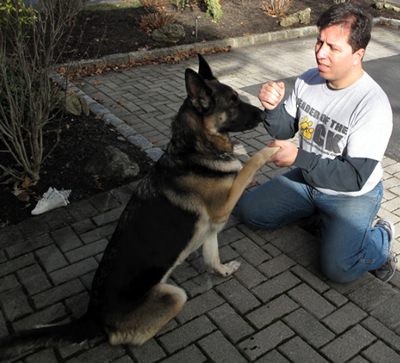 Ben Working With Conga
Contact Us
For more information about any of our training services, complete the form below and a our staff membes will be in touch with you shortly.



Privacy Policy
Protecting personal information is a core East Coast Working Dogs value. This privacy statement describes how East Coast Working Dogs collects and uses the personal information you provide on our Web site. It also describes the choices available to you regarding East Coast Dog Trainers's use of your personal information and the steps you can take to access this information and to request that we correct or delete it.

If you submit personal information, such as your email address, to us by following the "Contact Us" link located throughout our Site, we will use that information to respond to your question or request for information. We will not share your information with third parties without your explicit permission.

You can also contact us by email at info@EastCoastWorkingDogs.com or by calling us at 1-516-543-5472.

Our servers automatically collect certain non-personally identifying information, such as your computer's IP address, the type of browser in use, and pages viewed, when you visit our Site. We use this information to understand how visitors navigate through our Site, to enhance your experience while using our Site, and to make the materials we post as valuable to visitors as possible. We do not link this information to personally identifiable information.

We will share your personal information with third parties in the ways that are described above in this privacy statement. We will also share your personal information if we are required to do so by law, or if we believe that doing so is necessary in order to conform to the law, cooperate with law enforcement agencies, comply with legal process served on East Coast Working Dogs, or otherwise protect East Coast Working Dogs's legal rights. From time to time we employ service providers to perform various functions involving personal information on our behalf. These service providers are prohibited from using this personal information for any other purpose.

Our Site includes links to other Web site whose privacy practices may differ from those of East Coast Dog Trainers. If you submit personal information to any of those site, your information is subject to their privacy statements. East Coast Dog Trainers's privacy statement does not apply to information you may submit to those site. We encourage you to carefully read the privacy statement of any Web site you visit.

If we change this privacy statement in ways that affect the personally identifying information we have collected through our Site, we will post those changes in this space and advise you of choices you may have as a result of those changes. BACK
---
Site Map
Helpful Links
EAST COAST DOG TRAINERS